Did you know you're designed to live in community?
The best example of how to get and be involved is from Jesus. Outside of attending synagogue, He also did something equally important which was being involved in a group. He got together with His best friends and other disciples to maintain consistent relationships with them. These people served, helped, and even ministered with Him.

We formed our LifeGroups with this in mind, so whether you are a new believer just starting out, or someone who has been on this journey for some time, we have opportunities for you.
Check us out and we can help get you connected to a LifeGroup today.
Led by: Thomas and Jodi Wilcock
Study what it means to have your identity grounded in Christ, how that leads to freedom, and learn about things that enslave us or distract us from that identity every Thursday at 8:00pm. Message the number below for a ride and info about location.
Our focus is transformation from the inside out. We want to break the bondage of labels from our past and change the way we see ourselves by encouraging one another to walk in victory every day! Walk with us as we meet at Chickasha Life Church every Thursday at 6:30pm.
Led by: Robert & Denise Null
Learn. Live. Love! This group for ages 55+ is all about day trips, game nights, meals that are shared and doing fun things around our great state. You will love spending time with this group once a month as you grow closer to God.
Led by: Brian & Peggy Leonard
Unlimited meets together at 7:00pm every other Thursday at the home of Brian and Peggy Leonard. This older couples group digs into God's Word to deepen their faith and friendships!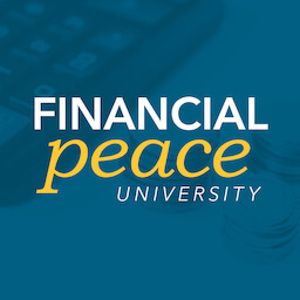 Financial Peace University
Led by: Kevin & Sarah Morgan
We truly believe it's more blessed to give than to receive. In order to be good stewards of God's money, we need to be financially at peace! Get started on your road to financial peace every Sunday from 5:30-7:00pm meeting at Chickasha Life Church.
Start your Tuesdays right with coffee and God's Word at Chickasha Life Church. Let's gather together as a group of men that want to become fully devoted to Christ in all aspects of lives. Grab a hot cup at 6:00am and we will begin a season of growth together!
With American Sign Language lessons, we have the ability to communicate with everyone we meet. Every Wednesday at 6:00pm, we delve into this beautiful language in order to grow and sharpen our sign skills!
If you are looking for a deeper connection to God's Word and closer look at scripture, we would love to have you for In Depth, a Bible Study. Join us at the Miracle's Home every Wednesday at 6:30pm.
Led by: Kristen McGregor & Natalie Hearrell
This LifeGroup enjoys doing life together while learning how to be fully devoted followers of Christ. We will laugh hard and often as we grow spiritually and build lasting friendships every first and third Wednesday of the month at 6:00pm.
This LifeGroup is all about couples learning to do life together while growing their relationships with one another and with Christ. They meet together every Sunday at 6:00pm.